By popular demand, we will once again be offering a 2023 STEMley Cup and Overtime Sunday shirt, for $20, with custom artwork made by @FRCDoodles!
This year, we also have a shipping option available ($5 anywhere in Canada/US only).
There will be two colours of shirts available this year: Dark Grey and Beige.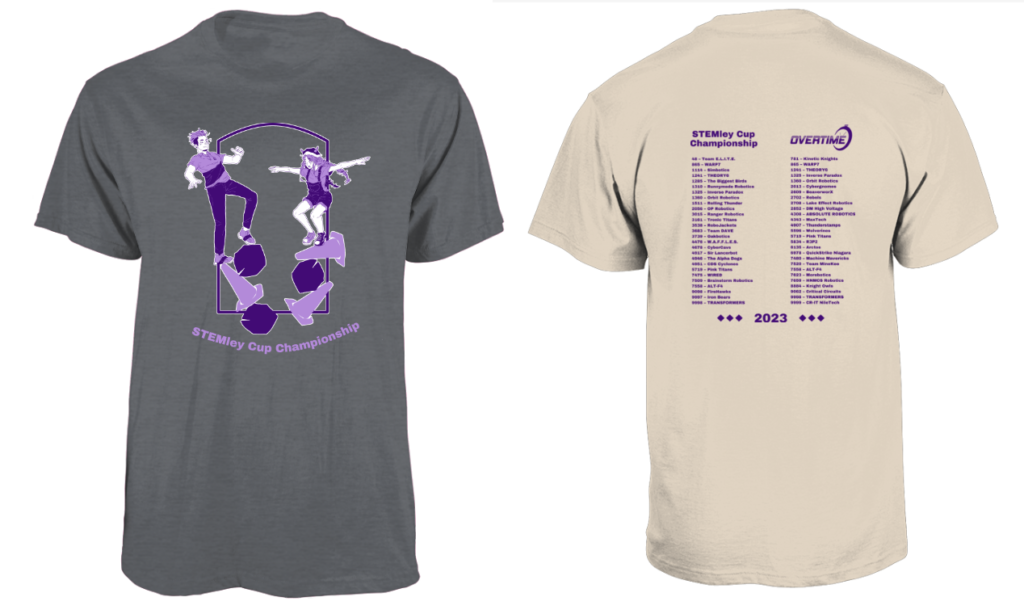 Despite printing more shirts than ever, this year (2023) we sold out before noon on the first day! We are gathering expressions of interest for a second printing of these shirts.
Expressions of interest will close on Nov. 19. We expect the pricing to remain C$25-28 for the shirt (including shipping). If there is sufficient interest for us to do another print run, we will contact respondents at the email address provided.