A card for every team competing! Collect them all, trade them with friends, and find your team.
If you are interested in getting a full deck (50 cards), they can be pre-ordered for $20.
This year, we also have a shipping option available ($5 anywhere in Canada/US only).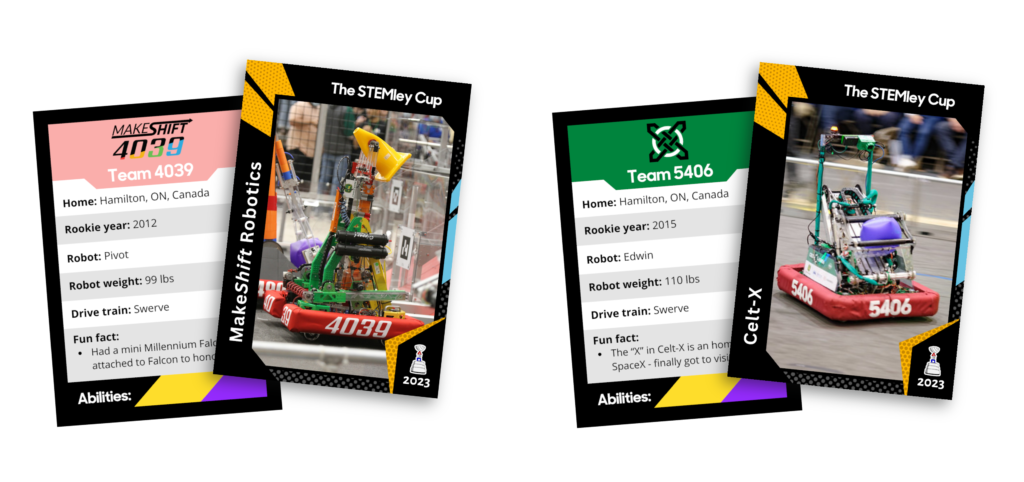 Hockey cards have been a STEMley tradition since the very start. This year (2023) we printed more than ever before, but still sold out of full sets by around noon! We had so much demand, that we are doing a second print run of these cards.
Full sets are C$25 and include shipping within Canada/US. Orders will remain open until Nov. 17. Cards are expected to ship out the week of Nov. 27.